About Abracadabra Preschool
Abracadabra Preschool is a family owned service provider who has been offering exceptionally high standards of childcare in North West London for over 15 years.
Since opening our first branch in Mill Hill back in 2003, we are proud to say that our reputation in the area has grown from strength to strength. We are particularly a renowned nursery in the Colindale area due to our close connections with Barnet & Southgate College. We are looking to create the same reputation in our recently opened Brent Cross branch.
We are regularly recommended by the Local Authority professionals as a provision that has great expertise in teaching and caring for children with Special Educational Needs. We provide activities such as bucket time, to help children with their attention skills. Because our nurseries are situated in cosmopolitan areas, for many of our children, English is their 2nd or 3rd language. To support them, we have successfully proven programs in place, such as eCat (every Child a talker) and Talkboost that helps them develop their English skills. We also recently achieved the HeyL award for our Colindale branch (2020) and are working towards the same in our Brent Cross branch.
Both our nurseries are conveniently located to help serve the local community. Our Colindale branch is just a short walk away from the college and the station and our Brent Cross branch is close to the shopping centre and the station.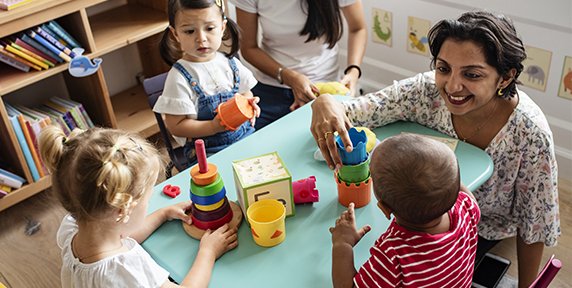 OUR ETHOS
The Mission of Abracadabra Pre-School –
We want to make sure that your child's time at Abracadabra Preschool is fruitful and filled with happy memories.
Happiness & Wellbeing – promote a caring, nurturing and secure environment to allow the child to flourish
Respect – promote a culture that teaches diversity, tolerance and inclusion
Integrity – Always do the right thing for the child
Partnerships – work in partnership with parents and other professionals to ensure the child receives the best possible care
What We Offer
Why Kids & Their Parents Choose Us
At our nurseries, you will receive a warm welcome from our team of qualified, experienced and friendly members of staff. We acknowledge the importance of providing continuity, both for the child as well as for the parents. The key worker assigned to your child plays an important role in helping provide that continuity. Furthermore, most of our staff members are multilingual, which proves to be a huge benefit when accommodating the extensive range of cultural backgrounds of the children that attend our settings.